Shipping: Shipping fees start from GBP £2.70
2018 Baby Medallion - Medal
2018 Baby Medallion - Medal for only GBP £21.45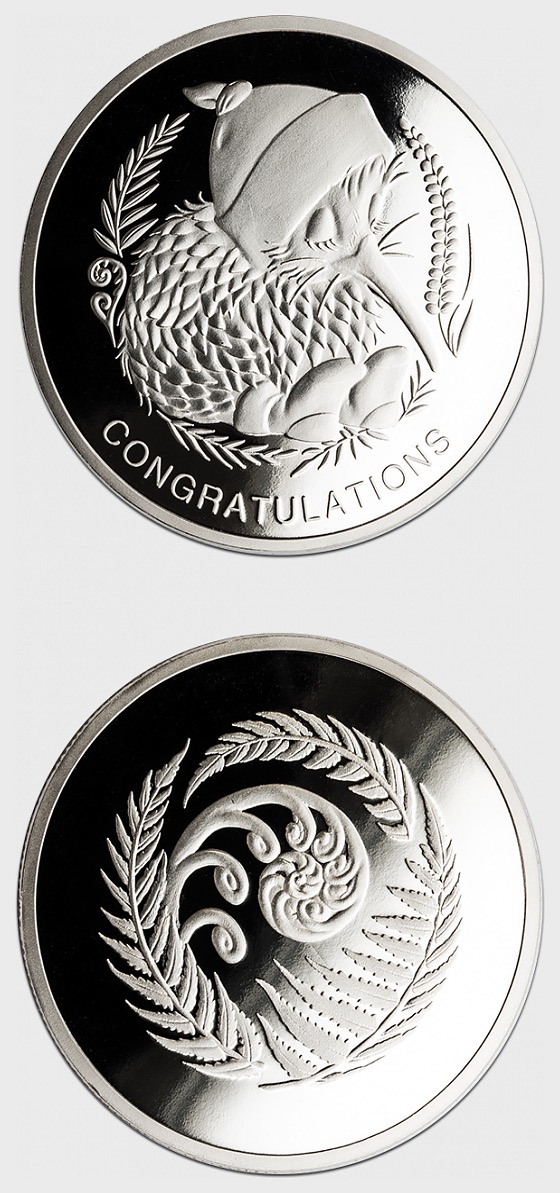 About 2018 Baby Medallion
Welcome a wee one with this memorable memento.
Adorned with a cute-as-a-button baby kiwi, these special baby medallions make a unique gift for a new family member or friend's child. Boxed with a soft green lining and pearly white finish, it comes with a gift card that can be personalised with the baby's name, birth date and other details, and a message for the newborn.
A special gift for parents and their newborn, a baby medallion offers a token of love they will treasure for life.