Shipping: Shipping fees start from GBP £2.99
GUERNSEY - D-Day 75th Anniversary Proof £5 Coin - Single Coin
GUERNSEY - D-Day 75th Anniversary Proof £5 Coin - Single Coin for only GBP £25.00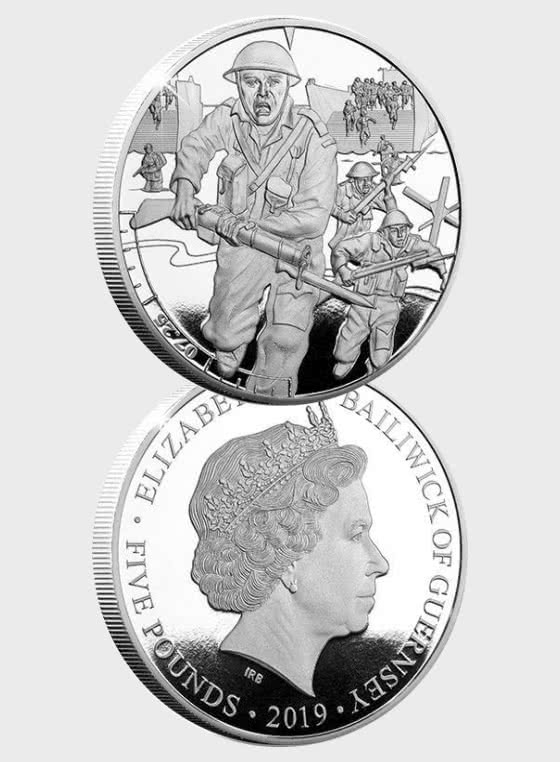 01.12.2019

-

-

Cupro-Nickel

-

-

Diameter: 38.61mm

£5
About GUERNSEY - D-Day 75th Anniversary Proof £5 Coin
This year marks 75 years since one of the most ambitious military assaults in history - D-Day.
Now, to commemorate the 75th anniversary of D-Day and honour the servicemen who helped turn the tide of the war, a stunning new Proof £5 coin has been issued.
Five pound coins are the ultimate collectors' piece, especially those with a perfect Proof finish - the highest grade of finish found on collectable coins. They are produced using a specially prepared die which strikes the coin several times to create a high quality frosted and mirrored finish and enhanced definition.
And this coin is no exception, featuring an iconic image of British Troops landing at Sword and Gold beaches.