Year Set 2016 - Year Collections
Year Set 2016 - Year Collections for only GBP £92.44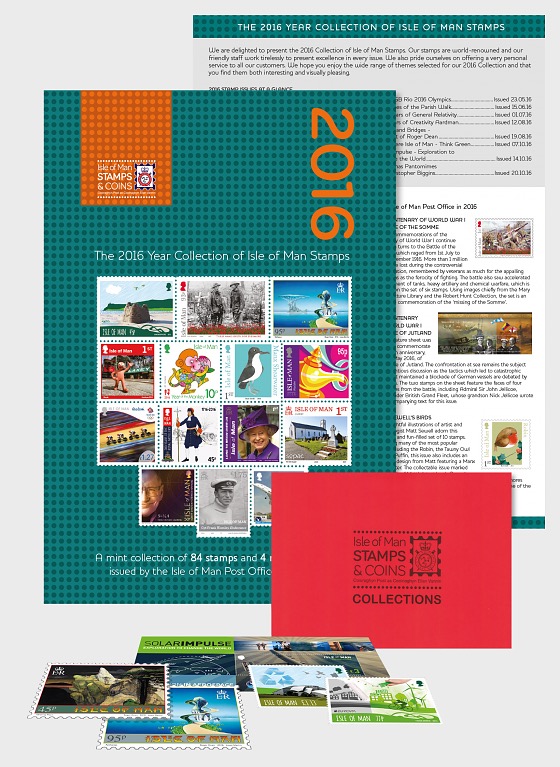 About Year Set 2016
With a complete, mint condition set of every stamp issue and miniature sheet from 2016.
With free worldwide delivery, the 2016 Year Set also makes a brilliant gift idea.
The collection is presented in an attractive and informative folder, which includes a brief explanatory note about each issue, with the stamps safely held in a red envelope.
It's a great value way to ensure your collection is fully up to date.
Featuring stamp sets and miniature sheets from the following issues:
1) Royal Aeronautical Society 150th Anniversary: Innovation in Aerospace
2) Chinese New Year of the Monkey 2016
3) Long To Reign Over Us
4) Battle of Jutland
5) Battle of the Somme
6) Matt Sewell's Birds
7) Royal Artillery 300
8) In the Footsteps of Shackleton
9) The TT 2016 Shop
10) Churches of the Parish Walk by Peter Killey
11) Albert Einstein to Stephen Hawking - 100 Years of General Relativity
12) Team GB Rio 2016 Olympics
13) Aardman - 40 Years of Creativity
14) Islands and Bridges - The Art of Roger Dean
15) Biosphere Isle of Man - Think Green
16) Solar Impulse
17) Christmas Pantomimes by Christopher Biggins
Isle of Man - Recommended stamp issues
WOPA+ recommended stamp issues
Other stamp issues in 2016