Shipping: GBP £3.81 Worldwide shipping fee.
Forest Mammals - Maxi Cards
Forest Mammals - Maxi Cards for only GBP £6.57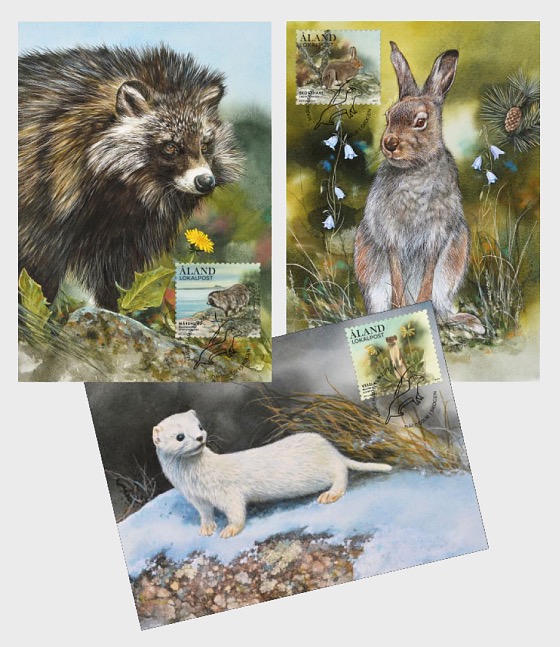 15.09.2017

Bo Lundwall

Cartor Security Printing

Offset

4 Colours

Stamp Size: 36,5 x 31.9 mm, Stamp Booklet: 129.5 x 107 mm
About Forest Mammals
Three species of forest mammals prevalent in the Åland forests will be featured on stamps to be issued on 15 September. Painted by Bo Lundwall, a leading Swedish animal and nature artist, the stamps illustrating mountain hare, least weasel and raccoon dog are inserted in this year's stamp booklet.
[read more]
Aland Islands - Recommended stamp issues
WOPA+ recommended stamp issues