Shipping: GBP £5.00 Worldwide shipping fee.
2018
Kadriorg Palace and Park 300 - Set
2018 Kadriorg Palace and Park 300 - Set for only GBP £0.57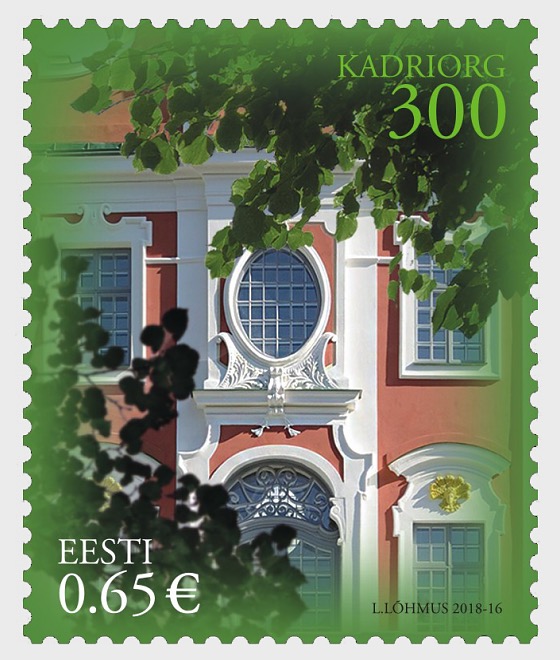 22.07.2018

Lembit Lõhmus

-

AS Vaba Maa

Offset

-

27.5 x 33.0 mm

€0.65
About Kadriorg Palace and Park 300
The Palace and Park ensemble of Kadriorg was established during the beginning of the 18th century, when the Russian Tsar Peter the Great bought the summer mansion of the Drenteln family and nearly a hundred hectares of land beneath the hillside of Lasnamäe in 1714. On 22 July 1718, Italian architect Niccola Michetti and Peter the Great put together the plan of the palace and the garden. Inspired by Italian villas, Michetti established a three-level palace in the middle of a garden of terraces. The wings of the building were finished in 1719, the main building of the palace was built in 1720–1721, and the main portion of the palace was finished in 1725. The imperial summer residence was named Katharinenthal (Kadriorg) in honour of Catherine I, the wife of Peter the Great.
[read more]
Estonia - Recommended stamp issues
WOPA+ recommended stamp issues