Shipping: GBP £2.00 Worldwide shipping fee.
Girl Guide Centenary - Set
Girl Guide Centenary - Set for only GBP £3.17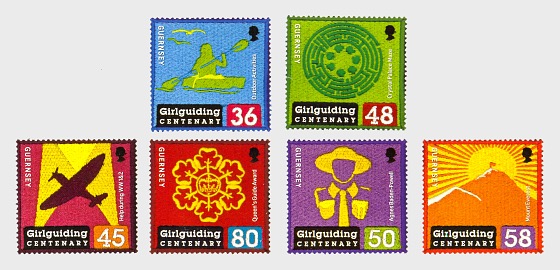 27.05.2010

Paul Mason Barney

n/a

Jon Enschede

Offset Lithography

Full colours

13.25 x 13.25

36p, 45p, 48p, 50p, 58p, 80p
About Girl Guide Centenary
Girlguiding UK (originally known as The Girl Guides) was established in 1910. Two years later, the first Guernsey unit was set up by Miss Mellish, (the then Headmistress at Guernsey's Ladies College) and now the Association boasts around 700 members.
[read more]
Guernsey - Recommended stamp issues
WOPA+ recommended stamp issues