Shipping: Spend over GBP £30.00 to receive free shipping
Sherlock - MCo M/S - Medal Cover
Sherlock - MCo M/S - Medal Cover for only GBP £19.99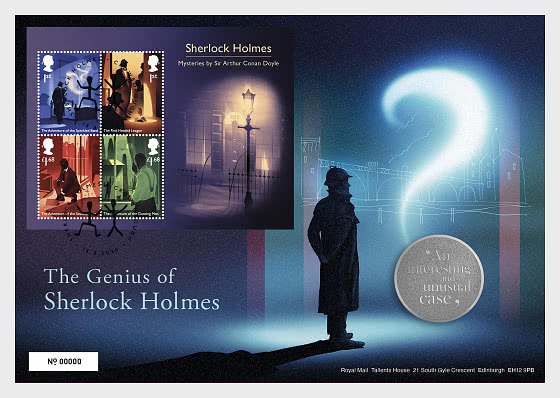 18.08.2020

'Sherlock' television series © Hartswood Films Limited. All rights reserved

International Security Printers

Lithography, Gummed

60mm (w) x 30mm (h),
About Sherlock - MCo M/S
Individually numbered limited edition of just 7,000, the Medal was produced by The Royal Mintand the Cover he cover explores the literary character and phenomenon that is Sherlock Holmes.The postmark location is Crowborough -Conan Doyle's home for 23 years and where he died. The two symbols are 'S' and 'H' from the Adventure of the Dancing Men alphabet.
[read more]
Great Britain - Recommended stamp issues
WOPA+ recommended stamp issues