Shipping: GBP £3.94 Worldwide shipping fee.
(3 Offices) World Toilet Day - Set
(3 Offices) World Toilet Day - Set for only GBP £2.25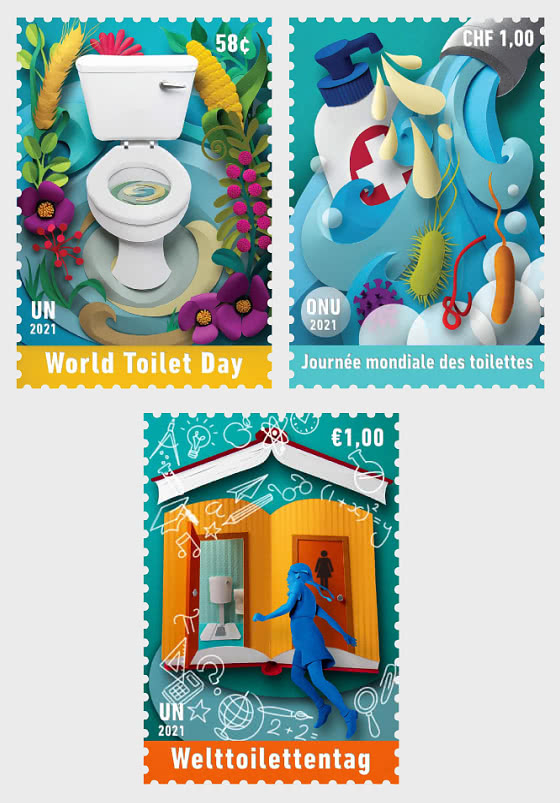 19.11.2021

Gail Armstrong, United Kingdom

Cartor Security Printing (France)

Offset Lithography

35 mm x 50 mm

US$ 0.55¢, CHF 1,00, € 1,00
About (3 Offices) World Toilet Day
The World Toilet Day is observed annually on the 19th of November. This initiative aims to raise awareness on the plight of the 3.6 billion people living without access to safely managed sanitation, the lack of which undermines public health, human dignity, personal safety, and economic development. It is a day to inform, engage and inspire people to take action so we can tackle the global sanitation crisis and achieve Sustainable Development Goal 6: clean water and sanitation for all by 2030.
[read more]
United Nations - Recommended stamp issues
WOPA+ recommended stamp issues