Shipping: GBP £4.54 Worldwide shipping fee.
Living Heritage - Sheetlets
Living Heritage - Sheetlets for only GBP £9.13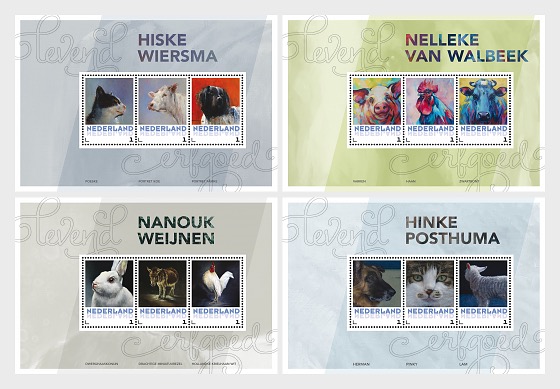 About Living Heritage
Four painters portrayed the region-farmed animals which we can rely to our cultural eroed: Drenthe of sheep, Groninger blaarkop, Barnevelder grouse, Dutch Shepherd and Friesian horse. The set includes four stamps sheets with 3 different stamps including mounts.
Netherlands - Recommended stamp issues
WOPA+ recommended stamp issues