Shipping: GBP £5.00 Worldwide shipping fee.
2014
Definitive Stamp. Saue - Set
2014 Definitive Stamp. Saue - Set for only GBP £0.48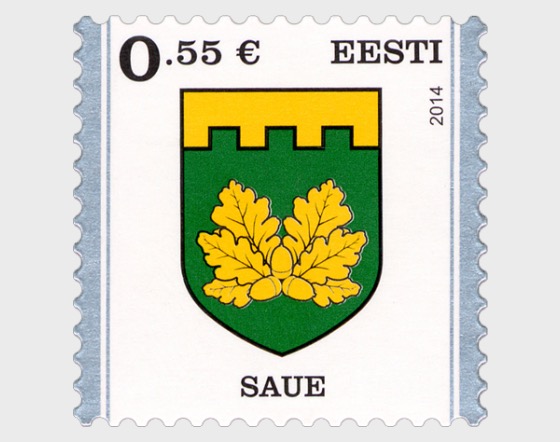 11.09.2014

Indrek Ilves

-

AS vaba Maa

Offset

4 Colours

24.0 x 24.0 mm

€0.55
About Definitive Stamp. Saue
Saue is a peaceful and secure small town of about 6,000 inhabitants with a lot of greenery that lies just six kilometres from Tallinn, the capital of Estonia. Saue acquired the status of a city on August 25, 1993. The vitality of city is characterized by very good administrative capacity, a large share of children and young people in the population of the city, and a high share of working population. Due to its logistically good location close to main roads the enterprising environment is quite versatile. Several of the local companies are known internationally, such as the Santa Maria spices packaging factory, the Toode steel roofs producer, the AS Vaasan Baltic frozen bakery products maker and the Sami agricultural machines maker . Saue has one of the world's last well-preserved oak groves of 5,000 years old. The Saue Manor Hall will this year mark its 222nd anniversary and is one of the best examples of the Estonian early classical architecture.
[read more]
Estonia - Recommended stamp issues
WOPA+ recommended stamp issues