Shipping: GBP £8.93 Worldwide shipping fee.
2022 World Day of Philosophy - Set
2022 World Day of Philosophy - Set for only GBP £0.60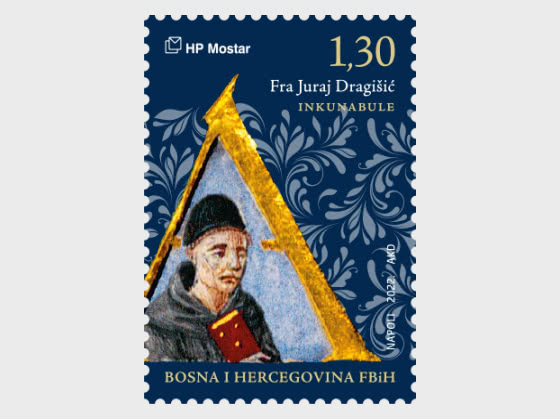 About World Day of Philosophy
The Franciscan Juraj Dragišić was a humanist, philosopher, theologian, provincial and (arch) bishop. Born around 1445 in Srebrenica, died 1520 as Archbishop in Barletta, Italy. He comes from the noble Ivaniša family, to whom Ključ was gifted by King Stjepan. After the fall of Bosnia to the Turks (1463) he fled to Dalmatia and then to Italy. In 1469 he was ordained a priest in Bologna. In 1470 he was in Rome in the circle of the humanists around Cardinal Bessarion. In 1481/82 he lived in Paris for a short time. In 1485 he became a master of theology in Florence. He was the protégé of Lorenzo de' Medici, as well as educator and tutor to his sons Pietro and Giovanni (later Pope Leo X). He enjoyed such a reputation that he became a member of the Platonic Academy.
[read more]
Bosnia and Herzegovina Mostar - Recommended stamp issues
WOPA+ recommended stamp issues