Shipping: GBP £6.36 Worldwide shipping fee.
2023 Close Friend - Set
2023 Close Friend - Set for only GBP £9.55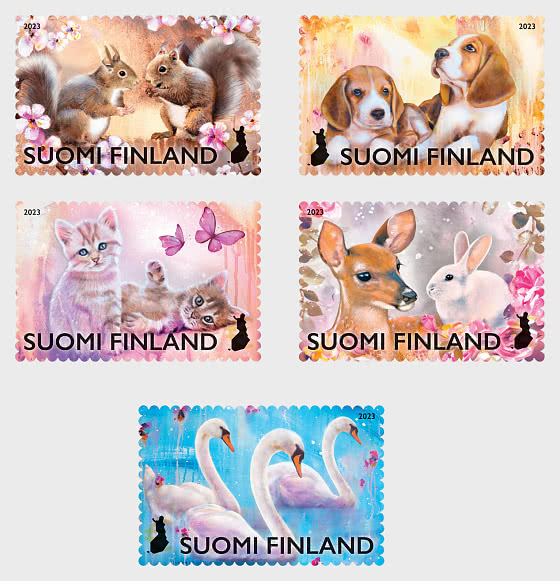 About Close Friend
The Valentine's Day stamps feature cute animals suited to the theme, such as cats, a dog, squirrels and swans, in soft colors. The illustrations for the Valentine's Day stamps were made by artist Hanna-Maria Mainelakeus. She used acrylic paints and a brush on canvas to paint the originals of the stamps.
[read more]
Finland - Recommended stamp issues
WOPA+ recommended stamp issues