Shipping: GBP £2.70 Worldwide shipping fee.
To Vilnius Gaon - 300 - Set
To Vilnius Gaon - 300 - Set for only GBP £0.73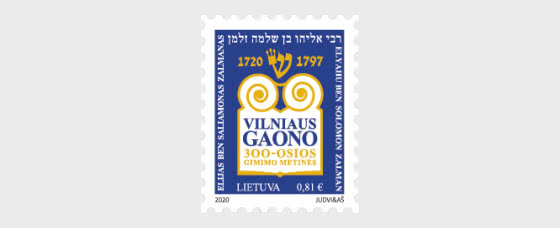 05.06.2020

Judvi&AŠ

-

Baltijas Banknote Latvija

Offset

-

30 x 37.50 mm

-
About To Vilnius Gaon - 300
Vilnius Gaon one of the most famous Jewish Wise Men of all time, born and living in Lithuania, who made Vilnius famous in the world. He was a man of exceptional erudition, starting his own studies at 10 years old. Elijah ben Solomon Zalman was born in 1720. It is often affirmed that the Vilna Gaon started a new era of researching Mikra (the Scripture), Mishnah and Talmud.
Lithuania - Recommended stamp issues
WOPA+ recommended stamp issues